The Driving Force Behind Bus Surveillance Technology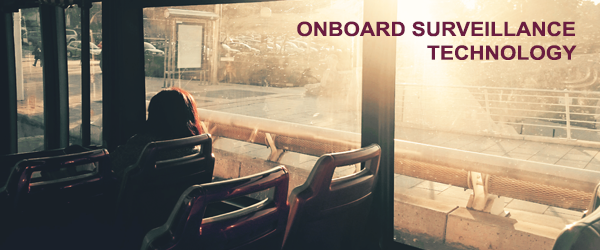 Safety of passengers and drivers aboard public transports as well as pedestrians has been the main consideration of mass transit authorities (MTA) worldwide. Within the US, many MTAs have invested in the newest surveillance technology that incorporates transportation-certified computer hardware, security software, cameras and other components to create an effective on-board surveillance system for their buses. Axiomtek's high quality transportation-certified products, design assistance services and strong partnership with leading surveillance software, cameras, hardened network switches, and more - have proven to successfully help many major metropolitan area's MTAs with their onboard surveillance projects.
MTA Surveillance Needs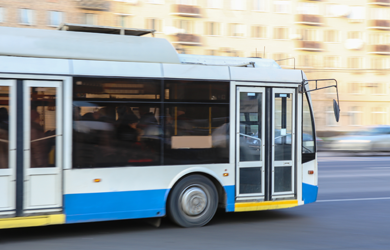 The needs can vary, depending upon the size of the areas of operation and types of emergencies experienced in the past. Bus surveillance systems can offer simple surveillance needs that usually include capturing reliable, good quality images; transferring and storing of such images; and alerting the driver and control center with location services. It can offer enhanced features and functionality for more complicated requirements such as infrared cameras that can detect movement even in poor lighting/ visibility situations; driver alerts for pedestrians within a defined dangerous range; the ability to transfer live video footage to nearby law enforcement agencies and squad cars during emergencies for swift response; or safety analytics for future accident prevention for driver's performance, vehicle movement and collision studies.
Use Case
Axiomtek's transportation-certified embedded computers have been selected by mass transit authorities as their controller of choice for onboard bus surveillance projects. These systems feature certifications for bus, railway, vehicle and marine applications as well as features including anti-vibration designs, extended operating temperature ranges, extensive storage options, wireless communication and data transfer options, and more.
The Metropolitan Mass Transit Needs

In order to be selected as the onboard computer for the project, the following requirements must be met:
- The embedded controller must support a minimum of 8 high definition cameras mounted inside and outside the bus
- It must have high storage capacity for locally storing at least a week's worth of video footage
- This transportation computer must offer a variety communications options for offloading video footage to mass transit control centers
- It must feature GPS function for bus tracking by the mass transit control centers
- This onboard bus computer must work well with popular security suite software in the market
- It must also work with connected sensors that detect vehicle movement and collisions
- The transportation computer must offer high reliability; longevity of product life and support; and wide-operating temperature range for operation in fluctuating climates
Axiomtek Transportation-certified Products – the tBOX Product Series

A wide variety of options from Axiomtek's comprehensive transportation-certified product line can be seen here. The tBOX500 was one of the great options that met all of the MTA's requirements. Its key features below fit the project needs.
tBOX500 - High Performance, Top-of-the-line Onboard Transportation Surveillance Computer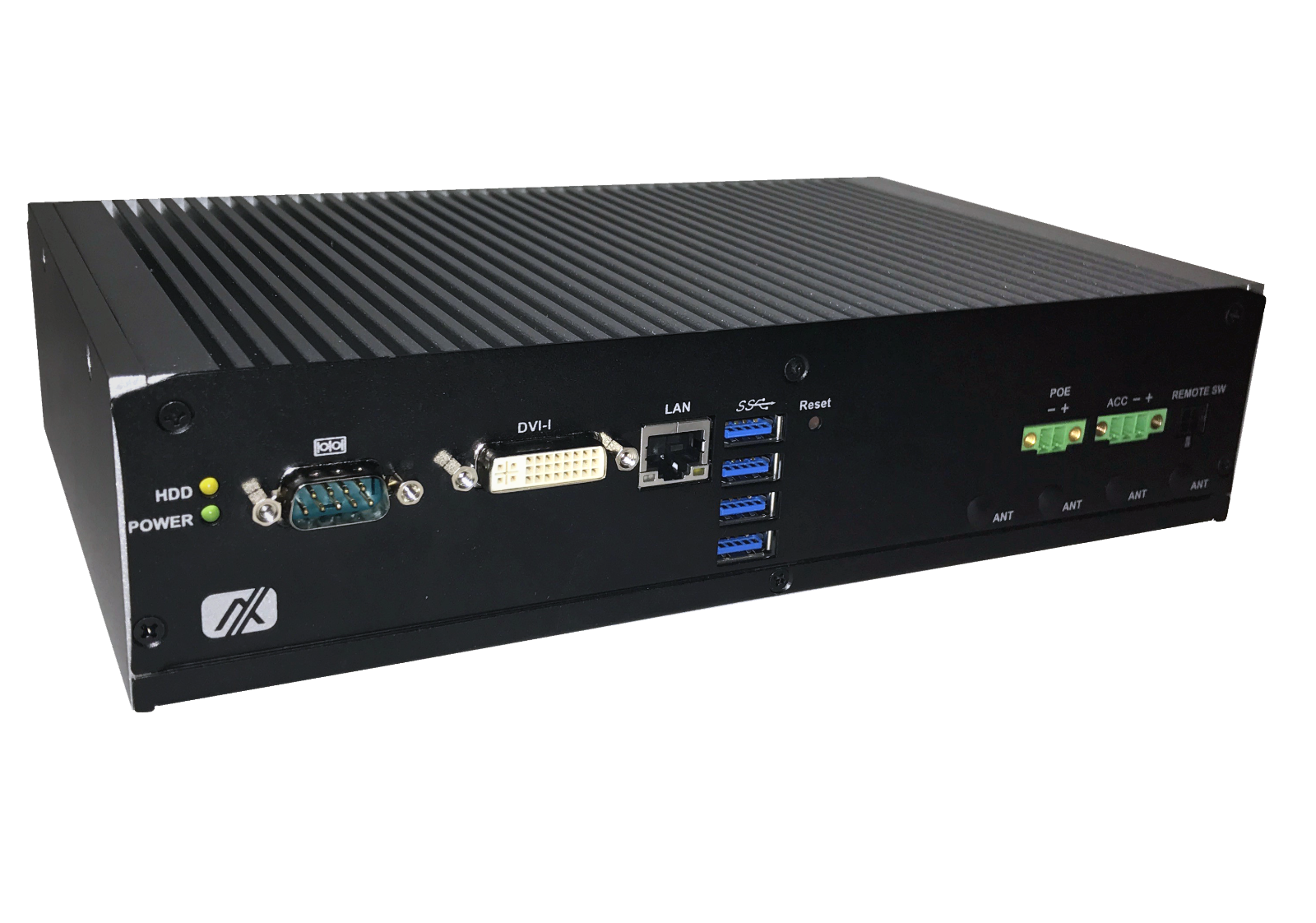 - Scalable CPU options with onboard 7th Generation Intel® Core™ i7/i5/i3 or Celeron® processors
- Certified for vehicle, railway and marine industry applications with eMark, ISO7637-2, DNV 2.4, EN50155, EN50121 and IEC60945
- Modularized design for flexibility with up to eight M12 PoE ports, eight Gigabit LAN ports, eight COM ports, and 16 channel DIO
- Operational stability with extended operating temperature range of -40°C to +70°C (-40°F to +158°F)
Axiomtek's Value-added Offers to Mass Transit Authorities
Axiomtek has a great deal of experience with creating complete solutions for mass transit authorities. Its ecosystem of partners, which includes leading security software, camera and hardened Ethernet switch providers, along with our comprehensive lines of embedded computer systems can provide total solutions for all onboard bus surveillance project needs. Coupled with an experienced design services team and comprehensive suite of value-added services offered, Axiomtek can deliver effective end-to-end solutions and exceptional support to ease project development and management challenges.
Resulting Success
Axiomtek has assisted our mass transit customers and system integrators with their onboard surveillance projects with great success. The surveillance systems utilizing the tBOX products are now operating onboard many metropolitan buses. Roll-out processes of the tested bus surveillance solutions are planned and some are in its deployment stage.
To learn more about Axiomtek's transportation-certified embedded systems and touch panel PCs, please contact solutions@axiomtek.com or call 1-888-GO-AXIOM (1-888-462-9466).
Product Showcase:
Transportation-certified Fanless, Robust Embedded Computers – The tBOX Product Series
tBOX324 - State-of-the-art Onboard Transportation Surveillance Computer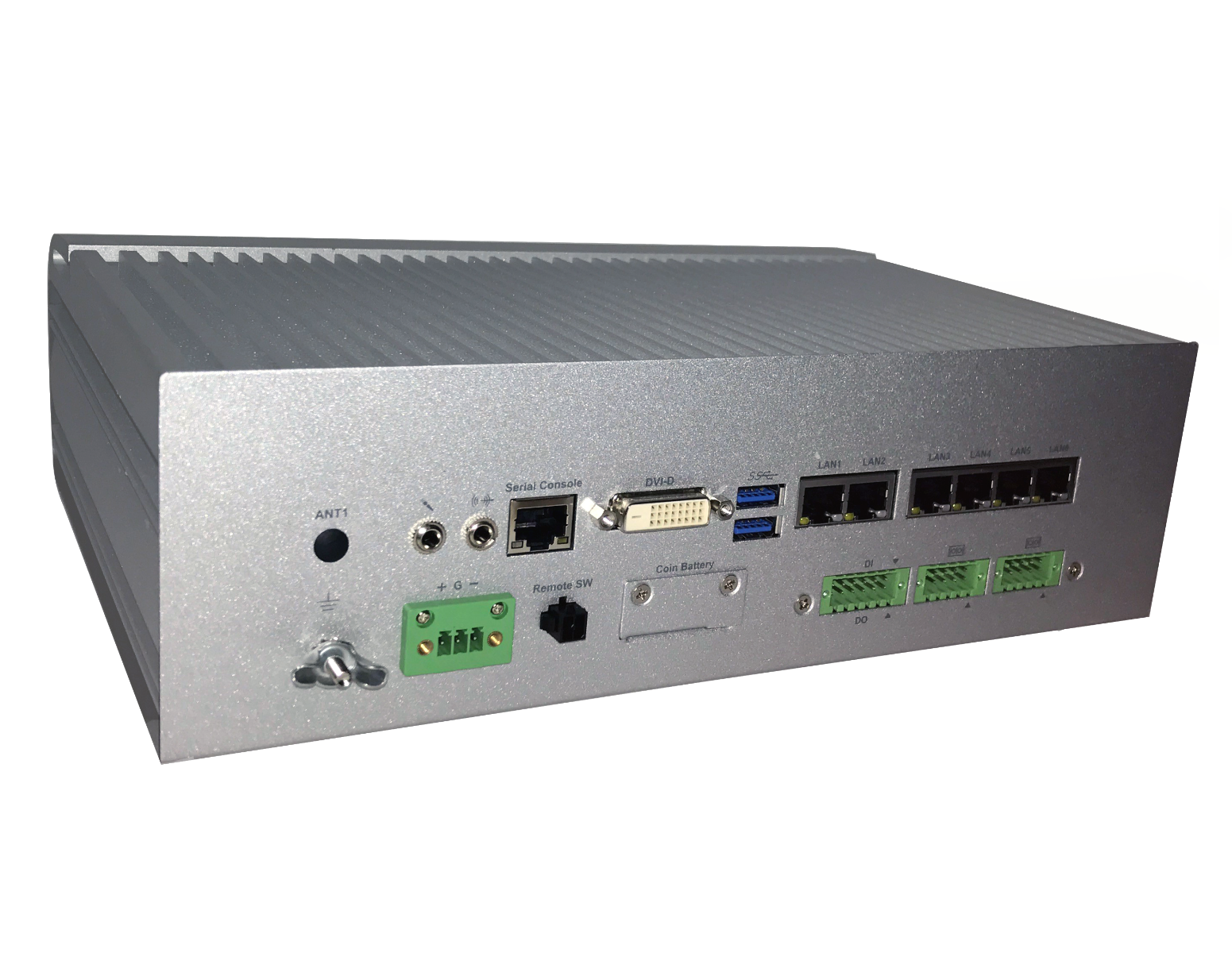 - Scalable CPU options with onboard 6th/7th Generation Intel® Core™ i7/i5/i3 or Celeron® 3955U processors
- Certified for vehicle, railway and marine industry applications with eMark, ISO7637-2, DNV 2.4, EN50155, EN50121 and IEC60945
- Highly expandable, feature-rich and easy to integrate with IP cameras, hardened network switches and security software for a complete surveillance solution
- Operational stability with anti-vibration features and extended operating temperature range of -40°C to +70°C (-40°F to +158°F)
High Quality, Comprehensive Touch Panel PCs – The GOT Product Series
GOT710-837 - Transportation-certified 10.4" Touch Panel PC for Onboard Operational Control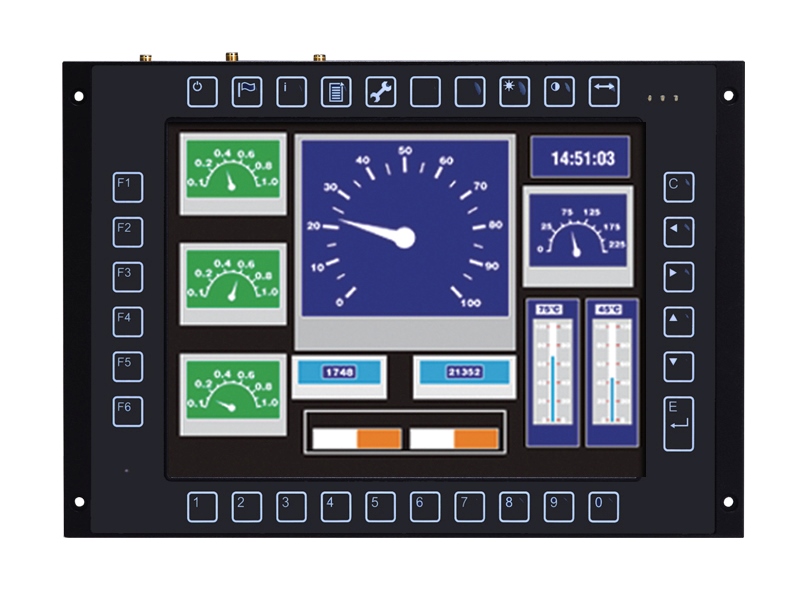 - 10.4" SGVA display with 1000 nits high brightness and low power consumption Intel® Atom™ E3845 processor
- Transportation industry certifications including EN50155, EN50121-3-2 EMC, EN61373 (Shock/Vibration), EN45545 (fire)
- Anti-vibration design with lockable I/O interfaces and M12 type connectors
- Operational stability with wide operating temperature range of -25°C to +70°C (-13°F to +158°F) and flexible power options with 24VDC (14.4V – 40VDC) and 110VDC (66V – 154VDC)
GOT712-837 – Transportation-certified Touch Panel PC with High Brightness LCD Screen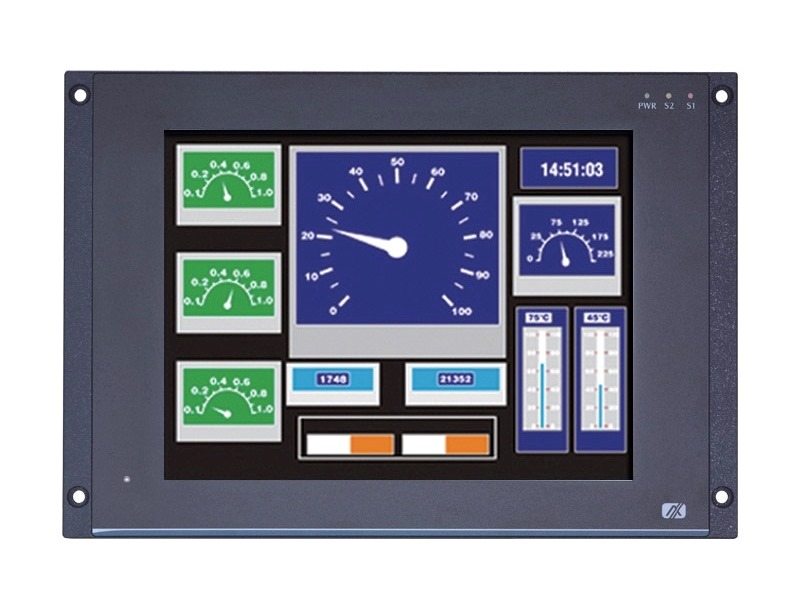 - 12.1" XGA TFT LCD screen with auto-adjusting 800 nits high brightness and low power consumption Intel® Atom™ E3845 processor
- Transportation industry certifications including EN50155, EN50121-3-2 EMC, EN61373 (Shock/Vibration), EN45545 (fire)
- Anti-vibration design with lockable I/O interfaces and M12 type connectors
- Operational stability with wide operating temperature range of -25°C to +70°C (-13°F to +158°F) and flexible power options with 24VDC (14.4V – 40VDC) and 110VDC (66V – 154VDC)