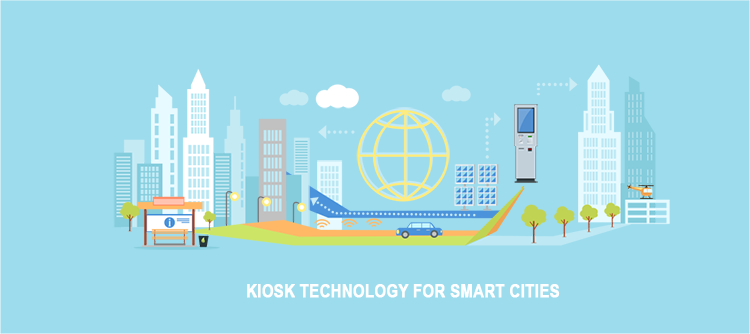 Success in growth and development of any city is dependent upon the city's ability to provide its residents with productive tools that make their lives and everyday activities easier. Smart cities in recent years have rediscovered kiosks to be effective instruments for serving the needs of their growing cities. Digital signage, the communications tool for business advertisers and public authorities, has also become smarter. It offers more a interactive experience to the city audience that helps enhance its effectiveness.
Their increasing popularity came from the following main reasons. Kiosks and digital signage don't require daily human interference for them to operate efficiently. Kiosks are standalone centers that are all computer-based and are programmed to do the tasks they are set to accomplish. Once deployed, these kiosks should require little maintenance. Many may be designed with machine-learning capabilities and become smarter and better over time.
The advancements of computer technologies in the past two decades have made kiosk and digital signage deployment become a survival necessity in a variety of industries. For the public sector, kiosks have become great and highly effective tools to deliver information and convenience to the public. Retail, banking institutions, medical and many other industries have increasingly seen the benefits of self-service kiosks that can meet and perform functions that serve different needs and purposes simultaneously. They can also be used as tools to capture user information and provide direct feedback about their usefulness to help the city and businesses improve.
Axiomtek computer solutions have helped our kiosk manufacturer customers and systems integrators deliver high quality, customized products to their customers for the past few decades. Our customization capabilities, design assistance and engineering value-added services have proven to be the key ingredients for our customers' fast, easy and successful deployments. Our products and services have been the solutions of choice for retail kiosks, casino signage, grocery store point of sales communications and more.
Please take a look at some of our kiosk-related products below and let us know if we can be of services. You can write to solutions@axiomtek.com or call 1-888-GO-AXIOM (1-888-462-9466).
Product Showcase:

INDOOR AND OUTDOOR KIOSK CONTROLLERS WITH SCALABLE CPUS