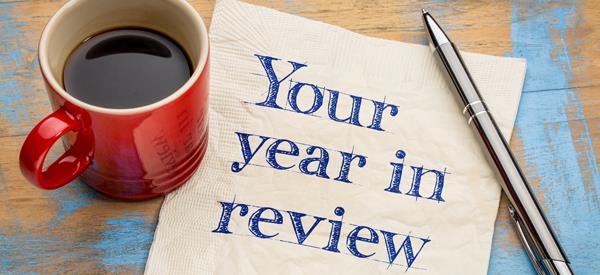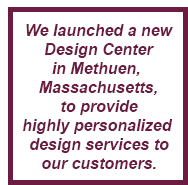 2017 has come to a close, and we're reflecting back on all the accomplishments and improvements that we have made in the past year. We have continued delivering high quality industrial computer products while offering outstanding customer service. Axiomtek has also continued to expand our global footprint, invest in our facilities and enhance the level of services we deliver to our customers. To support the growing business in the Northeast Asia region, we launched a new subsidiary in Tokyo, Japan. Our headquarters in Taiwan was relocated into a new and larger building space in Xizhi District, New Taipei City, to accommodate the growing staff. Our US headquarters in California went through a major renovation that includes office space improvements and production floor upgrades with a brand new, state-of-the-art ESD-controlled integration, production and engineering lab area. We have also distinguished ourselves from our competitors with the launch of our Eastern Regional Design Center at Axiomtek Systems in Methuen,Massachusetts.
As we continue into 2018, we look forward to growing as a company and reaching new milestones in order to provide the same quality service that we have given for over 25 years.
Our Highlights and Accomplishments: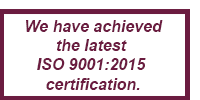 We take steps to ensure that we continue to improve and have established a strong Quality Assurance team to set goals and monitor progress. We are committed to obtaining the latest world-class certifications to guarantee that our products meet global quality standards and offer high reliability while maintaining lower Return Merchandise Authorization (RMA) rates and high level of customer satisfaction.
We have successfully passed and received certification for the ISO 9001:2015

– It is the latest version of the international standard that outlines requirements for a quality management system. It certifies that Axiomtek demonstrates the ability to consistently provide products and services that meet customer and regulatory requirements.

Our RMA rate has maintained a low 0.2% throughout the year (with the exception of 0.1% in January)

– We have far exceeded expectations in regards to our RMA rate goal every month, which shows our dedication to providing high quality products.

Based on previous surveys, our top 50 customers have reported higher overall customer satisfaction in the past two years

– During 2017, customers have also reported higher satisfaction rates in our responsiveness, knowledge of the problem and efficiency as compared to 2016. We are constantly improving ourselves to deliver superb customer service and communication.
2017 was a year we positioned ourselves for our future growth by investing in our infrastructures. Our US headquarters in City of Industry, California, now offers:
Full ESD-controlled flooring system in the production area: We installed a Stonhard's Stonfil OP2 and Stonlux anti-static flooring system to protect against ESD failure. We also replaced the fluorescent lamps with energy-efficient LED lighting. The production area received in-ground power and Gigabit-LAN ports for assembly and testing.

Newly-built Research & Development Lab, RMA room, Operations Room and High-Value Storage Room:

These areas also received the same new flooring system and lighting as the production area.

Improved, temperature-controlled facility:

Four new AC units were installed in the entire production and new office areas.
How We Gave Back to Our Local Communities: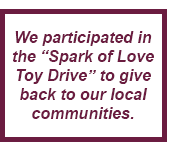 The Axiomtek team recognizes the importance of being a part of and helping the local communities we operate in. We take our corporate social responsibility seriously. During the holiday season, we participated in the "Spark of Love Toy Drive," an annual campaign run by ABC7 in conjunction with local fire stations to deliver gifts to the underserved teens and children in their local communities. The Axiomtek team gathered 80 items such as stuffed toys, sports equipment and board games and delivered them to the local fire station for distribution. Our company also matched it with a monetary donation of $1,000 for the campaign to buy more toys. Children from families affected by the recent dangerous Southern California wildfires were among those who received these presents.
We are proud of our team's contribution. Our company encourages their employees to make a difference in our local communities.
In 2018, Axiomtek will continue to focus on innovating and remaining a key player in supporting our customers' quest to become the best in their industries. We plan to create and release new products that will serve our targeted industries with their specific needs. We will help our customers make smart decisions, with solutions that offer valuable insights. We appreciate our customer's trust in us and pledge to deliver true customer value. We will continue our efforts to deliver world-class services and high quality products. We look forward to growing and achieving our goals on our customer's behalf.
eBOX670-891-FL
- Powerful Industrial-Grade Embedded System with Intel® Q170 Chipset
High performance fanless embedded PC with LGA1151 socket 6th/7th Generation Intel® Core™ i7/i5/i3 or

Celeron® processors

Multiple I/O options such as six USB 3.0, two USB 2.0,

four RS-232/422/485, two HDMI and four GbE LANs

Flexible communication options with dual internal PCI

Express Mini Card slots and one SIM slot

Wide range power input of 9V DC to 36V DC an

operating temperature range of -40°C to +60°C
| | |
| --- | --- |
| | |
PICO512
- Advanced Pico-ITX SBC with Intel® AMT 11 Support
Scalable CPU options with 7th Generation Intel® Core™

i7/i5/i3 and Celeron® processors

Features dual 4K display with HDMI and LVDS outputs

Equipped with one 260-pin DDR4-2133 SO-DIM

socket for up to 16 GB system memory

Expandable with one PCI Express Mini Card slot
Scalable CPU options with 6th/7th Generation Intel

Core™ i7/i5/i3 or Celeron® processors

High graphic performance with an HDMI for a second

ultra HD display with 4K@60 Hz resolution

Flexible options with Intel® Q170 chipset and Intel® AMT 11.0 support (OPS500-501), or Intel® H110 chipset

(OPS500-501-H)

Expandable with one PCI Express Mini Card slot