Embedded Technology Insider
February 2021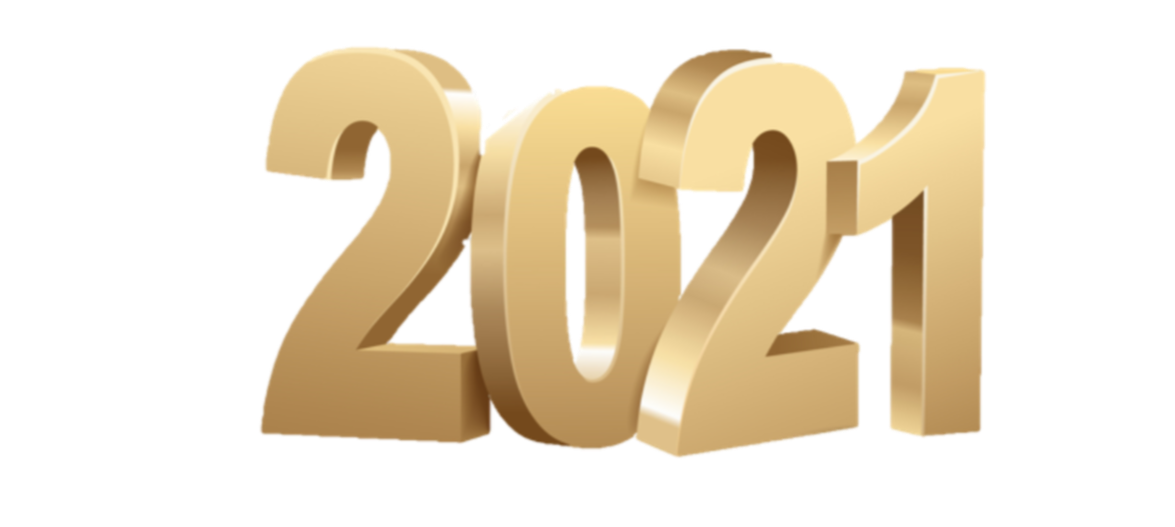 Axiomtek is moving forward in the new year with great enthusiasm and optimism. We are looking ahead, planning cutting-edge innovation and finding better and smarter solutions for our customers and our focused industries.
The year 2020 was very unique for most of us. Our team at Axiomtek pushed forward through the time of change and provided unwavering support to our customers. We continued our focus on quality and service excellence while delivering innovative solutions and improvement ideas to our customers and partners. Some of our accomplishments were as follows:

OUR
CUSTOMERS
In 2020, our key focus was on improving our efficiency factors to help our customers succeed. These factors included continuous improvement of our production process, product quality, speed of delivery and supply chain management while increasing overall customer satisfaction.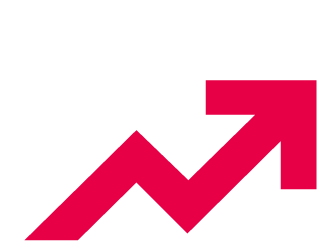 >98%
SUPPLIER ON-TIME DELIVERY
<0.2%
PRODUCTION FAILURE RATE
ISO 9001:2015
MAINTAIN HIGH STANDARD
PRODUCT INNOVATION
Our 2020 product development strategies included a focus on feature-rich AIoT/IIoT solutions for automation, medical, transportation, IT/OT network appliances and industrial energy.
We designed advanced, ruggedized embedded systems and flexible, powerful small form factor motherboards to specifically serve the special needs of our target markets.
In addition, we successfully customized and helped deploy many products this past year.
ROBUST EMBEDDED SYSTEMS FOR IIOT/AIOT
Axiomtek offers systems with the following key features:
- Scalable 9th generation Intel® Xeon®, 9th/8th Gen Intel® Core™ i7/i5/i3 or Celeron® Processor
- Rich interfaces and expansion capabilities
- High flexibility, with a wide range of product options including X86 and RISC platforms, some with high IP ratings
- Axiomtek proprietary software for system management and starter kit for ease of application development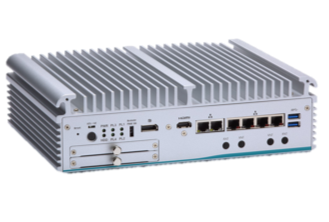 ADVANCED TRANSPORTATION
COMPUTERS
Our product lines have the following characteristics:
- CE (Class A), FCC (Class A), LVD certified; ISO 7637-2, E-Mark, EN 50155, EN 50124, EN 45545-2 certified/compliant for in-vehicle, mass transit train and bus use
- Choices of Intel® Core™ i7/i5/i3, Atom® x5, NXP i.MX 8M Arm® Cortex® and more
- Rich features, including wide operating temperature and power input ranges and anti-vibration features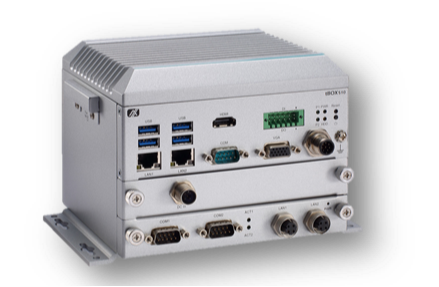 Axiomtek Medical creates computer solutions are easy to integrate and that shorten time to market for our OEM/ODM customers.
We offer highly customizable designs with great computing capabilities and excellent reliability - coupled with personalized design assistance services. Our servers, motherboards and medical panel PCs (MPC) are ideal for integration into a wide variety of medical projects.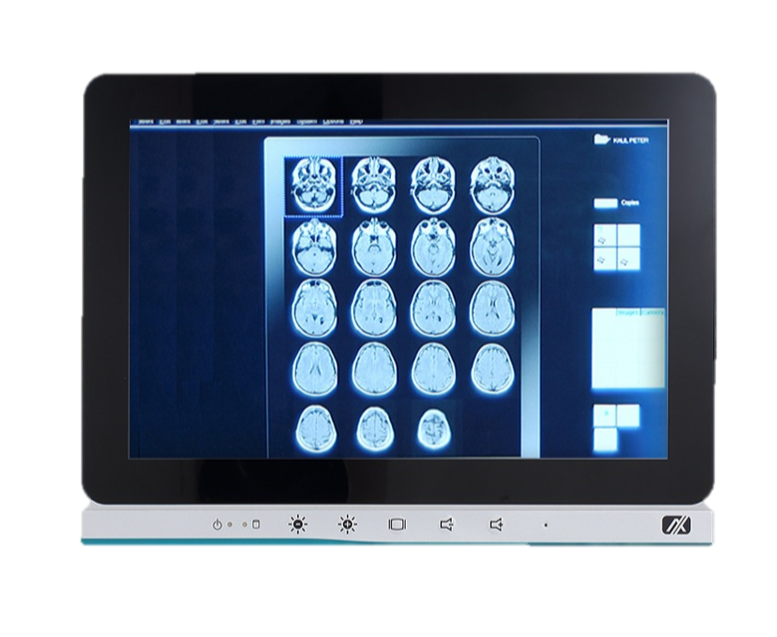 NETWORK APPLIANCE PLATFORMS
FOR IT & OT
Axiomtek offers a wide selection of network appliances/servers that include off-the-shelf as well as customizable ODM/OEM solutions. They are designed with the latest technology for data centers, IT applications and operations that require high security at the edge.
From desktops to 2U rackmount server platforms, our products provide exceptional reliability, performance, usability and security.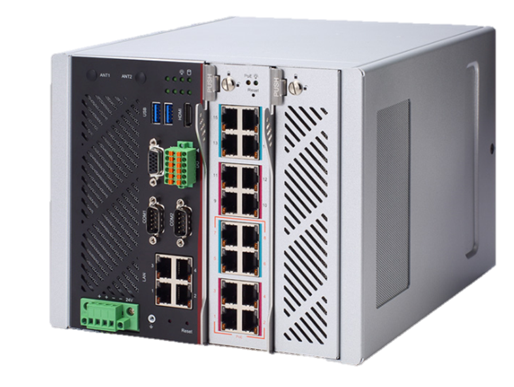 INDUSTRIAL AUTOMATION
AI & VISION SOLUTIONS
We launched, 'system integrator friendly' AI embedded systems with starter kits that can help speed up deployment. Our edge AI solutions are versatile and can be used in a variety of factory or smart city applications.
Our IPC and machine vision systems are best in class products with choices of designs and features - and are highly adaptable for integration into legacy or new automation networks.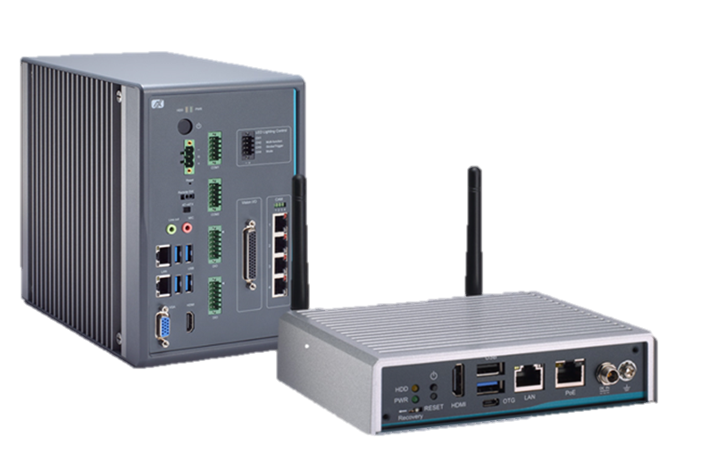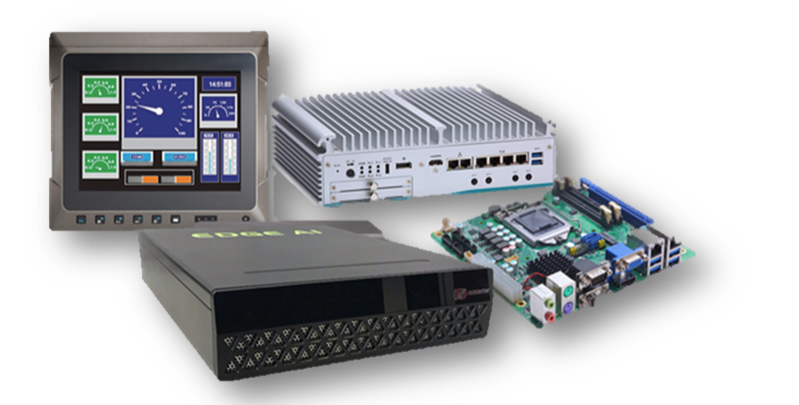 A LOOK FORWARD
2021 - A YEAR FOR GROWTH
Axiomtek envisions that the need for domain-specific, better embedded computer technologies will continue to rise. We have allocated top-level personnel and R&D resources to support innovation as well as design and customization services. We have also developed software solutions for use with our products, providing easy product development and deployment to our customers.
In 2021, Axiomtek will focus on offering our customers more synergy from partner collaboration, additional resources for innovation, and enhanced engineering and account support.
Our customer-focused culture has emphasized our commitment to excellence in all that we do. This year, we will continue striving to offer more value to our customers from better supply chain management to higher efficiency in time and costs, producing benefits we can pass on to our customers. We will focus on the creation of solutions and service delivery models that help our customers achieve their goals faster and with greater success.
2021 - A YEAR OF
100% CUSTOMER SATISFACTION
Thank you for allowing us to be a part of your mission. We look forward to continuing our partnership, overcoming challenges and embarking upon a brighter future ahead together.
Eric Chiang
VP of Western Business Unit
Partnership with our customers helped us navigate a challenging year and, through their valuable feedback, we have continued to improve our product and service quality. We look forward to more collaboration and success in the years ahead.
Lynne Wilcox
Quality Control Manager
Our design engineering service team has continued to dedicate our resources to provide local support to our customers . We are proud to be considered their extended team who helps them achieve their project goals.
Ryan Chen
Manager, Design Engineering Services
JOIN THE AXIOMTEK
COMMUNITY
We invite you to be a part of our community for embedded technology updates and interesting news. Like and Follow us on our US Facebook page and LinkedIn.